(…and long blog posts…)
In Fiji, we have officially become people who work hard and then play hard! During the week, we wake up at 7 am and work steadily in the villages and settlements until 7 pm when we come home for dinner, then spend the rest of the night planning for the next day. Something else we do at night is plan for the
WEEKEND!
We love planning and looking forward to the weekend. Here are some of our weekend adventures so far:
Bethem's Beach Cottages
The resorts in Fiji are super
cheap
. We stayed at this one our first weekend here for $10 per person, per night. It's called Betham's, and is on a small island right off of Raki Raki. It took us 2 hours by bus to get here, then a 15 minute boat ride. After the bus dropped us off at the dock, while we waited for the boat, we heard thunder. It was pitch black, there was no boat, we couldn't see a thing, and it started to pour. And I mean POUR!
Finally the boat came. The driver said he had gotten lost after almost being hit by another boat (?!?!). Desperately, I searched for a life jacket! There weren't any…
After a slightly frightening boat ride we made it to Betham's Beach Cottages. After a very stormy night, (and dark! All of the small islands are on generators that turn off the power at 10 pm!) we awoke to a lovely sunrise, and a beautiful beach. Nate went snorkeling, we went to the 'Fish Sanctuary' and saw gorgeous tropical fish, and we enjoyed very fun walk around the island (where we were attacked by geckos who somehow managed to climb onto our necks and backs as we walked) and swim in the ocean (where we tried fervently to avoid the bright purple and blue jellyfish!).
The food was very good (though quite expensive!), and overall it was a very relaxing, fun, weekend.
On another weekend we made the 6 hour bus ride to Suva, and then the 2 hour bus ride the next day to the Coral Coast. That bus ride was in one word,
terrifying
. In another word,
death-defying
. In another word(s),
scariest 6 hours of my LIFE!
We were zooming
up
MOUNTAINS on roads that were about
6 ft wide
while passing other buses going *down* the mountain at even more reckless speeds! We crossed bridges over 80 ft ravines made of WOOD that looked like a pair of railroad tracks. There were 150 people in a bus that was meant for 100. We bounced up and down and held on for dear life the whole time. It was
CRAZY
. Anyway, once we safely (with very sore muscles and only minor permanent heart damage)arrived in Suva, we stayed at a member's house (for free!), went to the Suva YSA dance, and the Suva handicraft market (where we bought place mats, a weave rug, a purse for me, and a kava bowl for Nate. We were also given 2 turtle necklaces and a pair of pretty white flower shell earrings because the villagers like it when we can speak some Fijian!) and had pizza for the first time in a month (a record!). Nate and I were able to go to the LDS Temple in Suva, and there Nate got his first hot shower in a month – I wasn't as fortunate, but I was happy for him anyway.
At the Coral Coast we stayed in a resort called 'The Uprising'. It was a little more expensive ($17.50 each) but it was my all-time favorite weekend get-away! The bures were so fun, and 10 of us crammed comfortably into one, right on the beach. In the morning, I found hundreds of sand dollars, and Nate went fishing with some local boys. The food was *amazing* and NOT expensive, and we had a milkshake! We also rented a jet-ski and Nate had the time of his life (while I held ON for DEAR life!). Luckily I had a life jacket this time.
The 7 hour bus ride back was on the nicest bus in Fiji, however it wasn't my favorite because they showed a movie called 'Black Water' where everyone was eaten by crocodiles. It was so very *SCARY!* and almost impossible to not watch because there were TVs everywhere, and the sound was on the stereo system. I will never look at crocs (or Australian films, for that matter) the same again.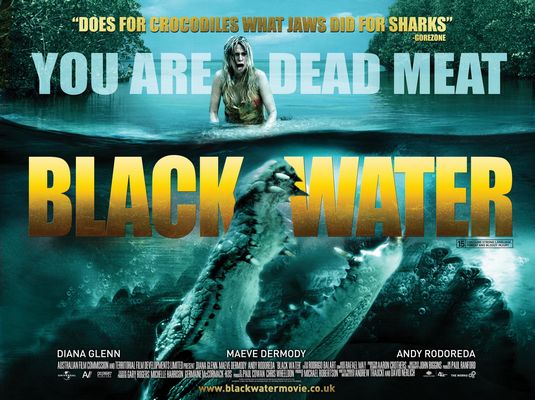 On other weekends when we stay local, we have a lot of fun hiking up rivers. There are GIANT boulders that we have to climb, and sometimes we have to swim upstream, but it is *delightful* and an adventure every time! Sometimes we bring our lunch for a picnic, other times we starve. We always bring a Fijian guide, because one time we didn't, and some locals saw us passing in a carrier – they followed us and said they're uncle sent them because lots of times white people die jumping off cliffs into the river, and we should always have a Fijian with us when we venture out into the unknown.
I get really nervous, but our group really enjoys jumping off those aforementioned cliffs. Nate jumped off a 20 ft. one, but after that decided that it might give me a heart attack if he went higher (though I was more than willing to let him if he wanted to!) and passed when others went off
40 ft
, then
60 FT. cliffs
(into shallow pools of water) (actually, a really deep river, but still very scary). (We also passed on sky-diving with rest of our group, where they jumped 14,000 ft.)
We've also attended some rugby tournaments (Nate LOVES watching rugby) where we happily support our very own local rugby champions, Korovo Village Rugby Team.
We were at one of these tournaments when our home was

viciously

broken into and robbed! Ok, it wasn't so vicious, some skinny criminal slithered through some bars on our windows that were more spaced out than most. At first, there was speculation that no one couldreally fit through these bars, and he must have entered by other means. That theory was quickly disproved after I, Cami Lou VanDerwerblahblah Barnblah, slithered through the extra wide bars.
Items pilfered:
·

Natalie's computer
·

Libbie's speakers
·

Ashley's passport (which, actually she found 2 months later in a very good hiding spot)
·

2 HELP computers
·

Valori's green Nike bag
·

And our very own iFlip video camera (I was very distraught)
I proceeded to be afraid of the dark for the next 4 nights. Then we got our window fixed. (By welders who weld with no safety equipment including face masks, glasses, gloves, or SHOES!)
Recap of the weekends:
·

Scary boat ride – no life jackets
·

Crazy geckos and sly jellyfish
·

Terrifying bouncy bus rides
·

Cheap/free livin'!
·

Real pizza
·

Killer crocodiles
·

Reckless cliff jumping
·

Slithering stealers
·

Lots of FUN!!!
·
A And all before Monday morning.